Welcome to Rufforth Car Boot. OPEN EVERY SUNDAY ALL YEAR ROUND! Whatever the weather we are always open 😁 Happy new year to everyone!!!
About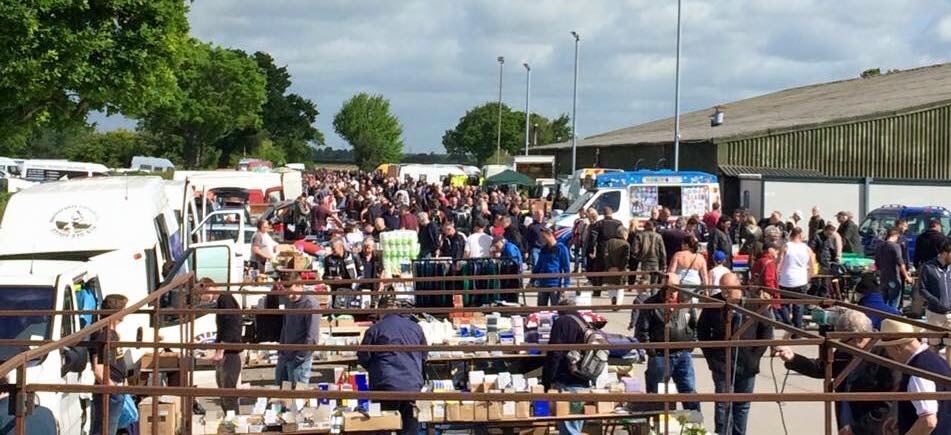 Rufforth Car Boot is a family run business and has been established for over 30 years.
The car boot takes place every Sunday all year round from 8am for the public and sellers are welcome anytime between 7am – 9am.
We are also open bank holiday Mondays operating at the same times. Our on site facilities include a 5 star cafe, disabled parking and large toilet facilities.
Outdoor pitches start from as little as £9 (cars) and £11 (vans) both hard standing.
Indoor pitches from the low price of £12.
Trade stands and market traders are all welcome, with pitches starting from £20.
£1.50 per car admission.
Dogs are welcomed, however they must be kept on a lead at all times.
Contact
Rufforth Park Ltd, Wetherby Road, Rufforth, York, YO23 3QH. E: info@rufforthcarboot.com T: 01904 738 620
Rufforth Car Boot Market is situated just outside the city of York with good motorway links from the M1 and A1.
To find out about Rufforth Auto Jumble please visit our site here.
Conditions
No rubbish at all to be left. You must keep your stall behind the white lines at all times.
1. No illegal or stolen goods to be sold.
2. No hot or cold takeaway foods or Coca Cola and Tango Products to be sold. Any food product must be checked by staff before selling.
3. You can not sell any Replica's, Copies, Pirate Videos, Tapes and Disk's.
4. No Firearms, Livestock, Pornographic material or Alcohol to be sold.
5. We accept no responsibility for your stalls, property or yourselves or servants.
6. No booking required.
7. Please note we support Police, Trading Standards, Health and Safety etc. and give them our full co-operation.
8. Pitches are allocated at our sole discretion and this licence does not give the licensee exclusive possession of any part of the markets.
Times
SELLERS
Open EVERY Sunday all year.
sellers arrive any time after 6:30 am and no later than 9am.
spaces allocated on a first come first served basis.
NO BOOKING REQUIRED!!!
*Note tables not provided*
BUYERS
Gates open 8am for buying.
Finishing time always depends on weather but usually 1pm onwards.